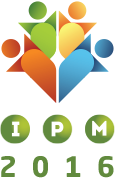 Second International Participants Meeting
EXPO 2017
Astana • 24-25 February
Registration
Second
International
Participants
Meeting

(IPM)
We hope that your participation in the working sessions of the Meeting will contribute to the efficient organization of the Exhibition and promote successful participation of your country in EXPO-2017.
Goal:
Ensuring efficient participation of countries and international organizations in the Exhibition.
Objectives:
01.

Presentation of the current status of preparation for the Exhibition and procedures related to participation by thematic areas such as construction work, thematic content, national and international promotion of the Exhibition, participation conditions etc.

02.

Organization of bilateral and multilateral meetings with representatives of participating countries for discussion of participation conditions.

03.

Signing the participation contract.
Download IPM Program
Contacts
Please find IPM's venue on the map below.
Location:
Astana, Palace of Independence
Phone:
+7 (717) 293 86 33